ARE YOU READY TO BE READY?
The Preparedness Box from Blue Sky Scout is the subscription box for women who are ready to build peace of mind, one month at a time.
"This is one of the best uses of the subscription box model I've ever seen. It's useful, it's important, it's not junk, and it meets a vital need that most people know they should attend to but don't know where to start." -  Kathy
Each box includes approximately
5-7 preparedness items and educational/planning materials.
THE PREPAREDNESS BOX PLANS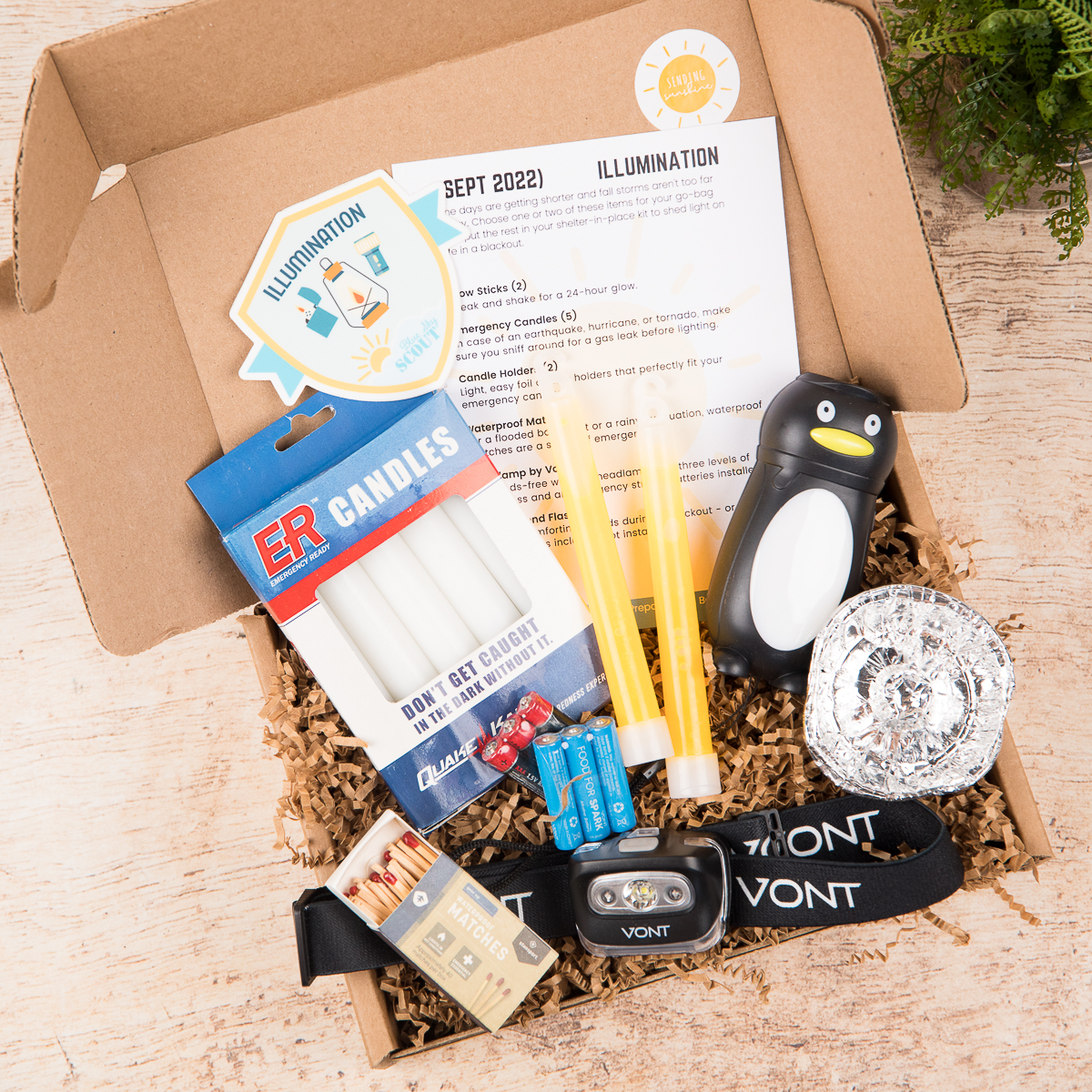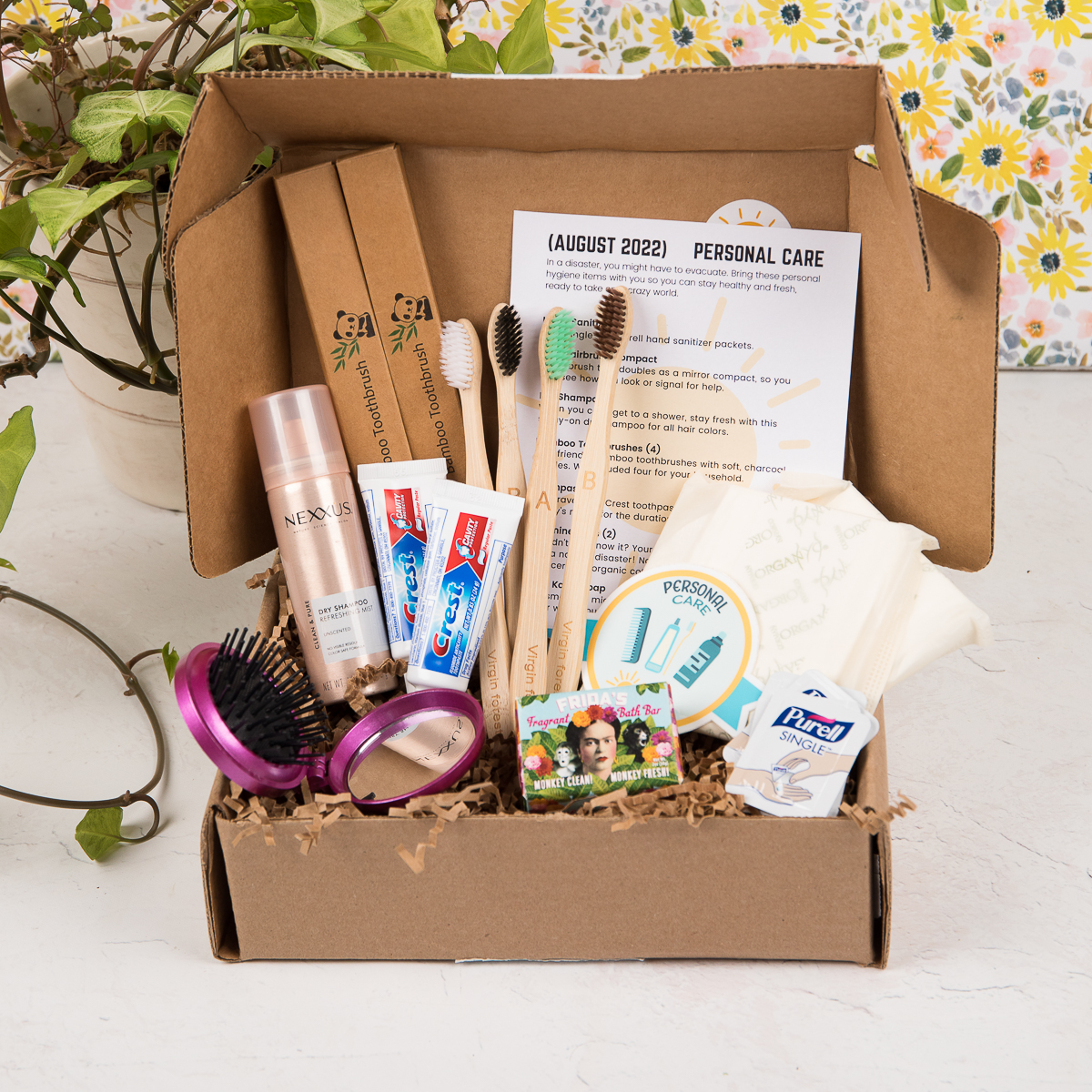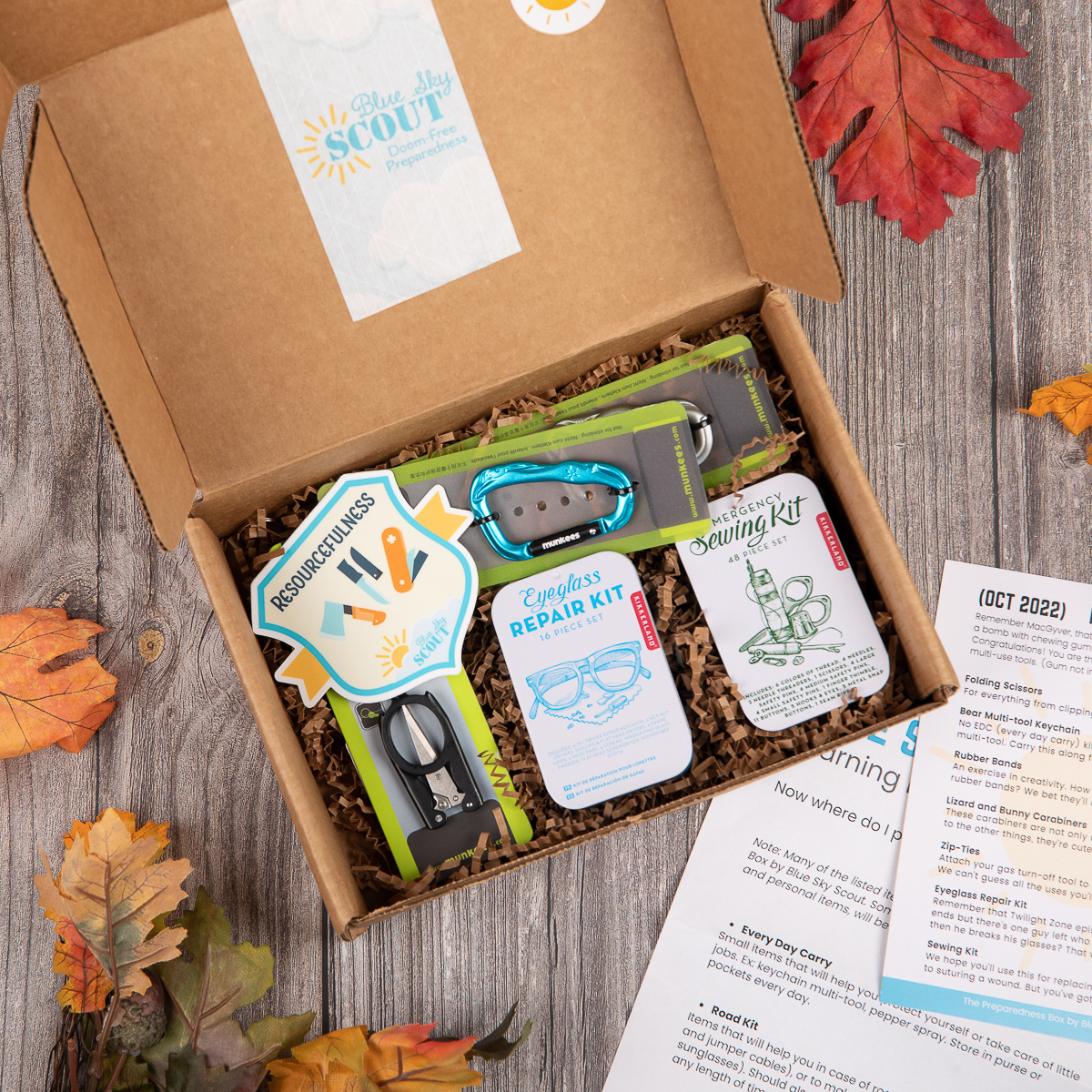 What people are saying about The Preparedness Box
"I thought the products were great quality. As a procrastinator prep-er I love this idea."  -  Jennifer
"I get overwhelmed with exactly what preparedness stuff to buy or focus on. Jenny has taken the work out of it and selects the best items to have on hand." -  Ruth
"It's obvious that a lot of thought and organization have gone into this comprehensive selection of emergency provisions." - Anne
"Lowers anxiety, increases confidence" - Kathryn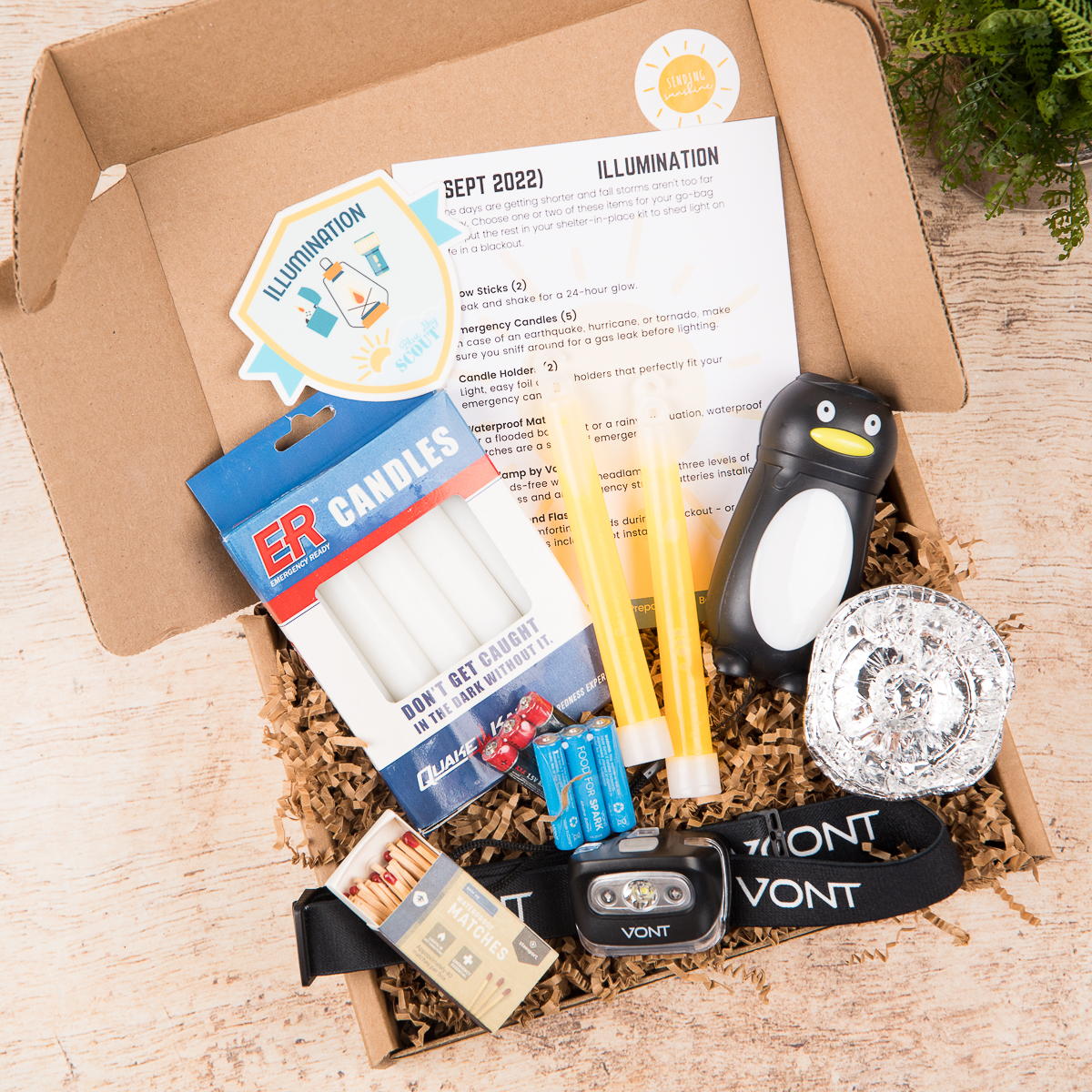 How it works
When you sign up for The Preparedness Box, every month you will receive a box of five or more carefully selected preparedness and first aid supplies, with a different theme each month. After 12 months, you will have a full, comprehensive emergency kit.
Step 1:
You place your order with confidence, knowing you
can cancel at any time.
Step 2: 
We pack your box with at least 5-7 preparedness items
in monthly themed modules.
Step 3:
Your fun and functional supplies land on your doorstep monthly! 
You'll smile, feeling like the prepared and responsible
adult you are.
When you know you're ready for what life can throw at you.
Care for those you love most when you prepare for emergencies.
Are you finally ready to be ready? Don't put it off any longer.
Monthly modules
Your monthly boxes are designed in modules
to make it easy for you to understand and organize your kit.
Modules include:
Essentials
First Aid
Personal Care
Lighting
Warmth & Shelter
Spirit & Entertainment
and six more!