A little about our mission...
With The Preparedness Box by Blue Sky Scout, I strive to help regular women take the preparedness plunge – women who don't have the time or inclination to become doomsday preppers or hardcore homesteaders. My goal is to help women and families easily prepare for emergencies, and to feel confident and ready.
"Blue Sky" refers to the best conditions under which to plan and prepare. And what are the best conditions? Before any you-know-what hits the fan. In other words – now.
"Scout" refers to someone brave and curious, plucky and resourceful, ahead of the pack. It's my vision of you. A typical American woman who gets it all done, sometimes by the seat of your pants. You're adulting on the fly, and I'm here to help you with that.
The Preparedness Box by Blue Sky Scout has been seen in the Sunday Herald and The Columbian.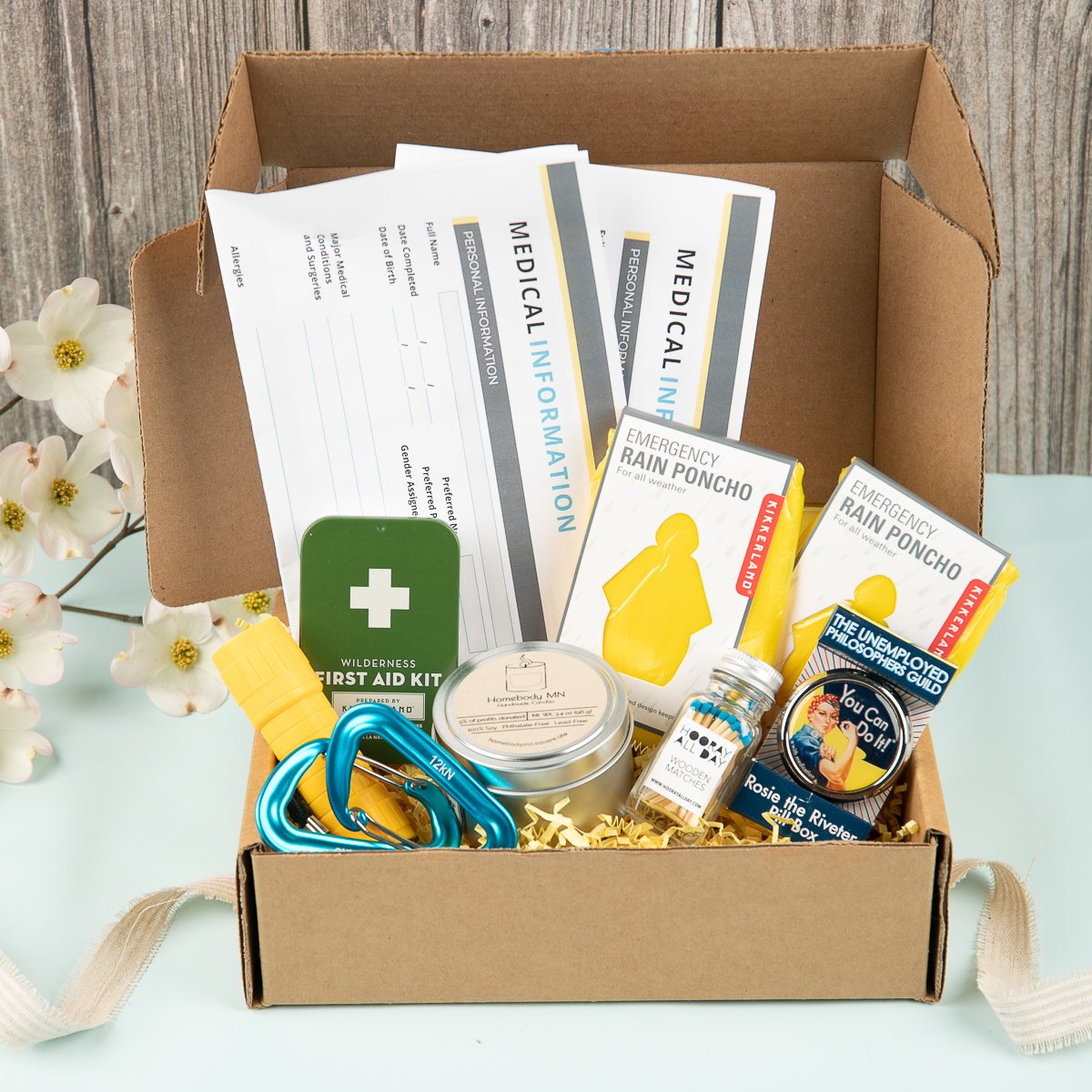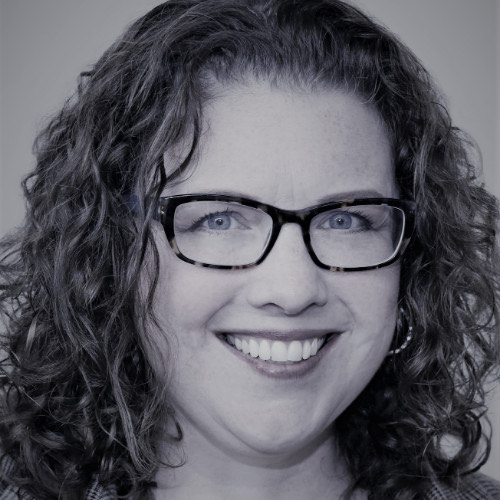 Hi! I'm Jenny Piper, the woman behind Blue Sky Scout
In September of 2009, I traveled from Seattle, Washington to Los Angeles to await the birth of my new nephew. While I was there the Station Fire broke out in the Angeles National Forest. I was staying at my sister's house in the foothills northeast of Los Angeles proper, just a couple of blocks from the edge of the national forest.
At first the fire was too far away to worry about. Then the neighborhood started getting a little smoky. We sat looking out the kitchen window one night, watching the fire advance over the hills towards us. Each day as the fire got closer and the baby hadn't yet arrived, we talked about the decision to evacuate, which would take my 9-month pregnant sister far away from her birth plan. Finally the decision was made for us. When the official order came, I watched in amazement as my sister brought out a three-ring binder with their evacuation plan. She was so organized and the plan told who in the family was responsible for packing which items and taking care of pre-evacuation duties around the property. Download our evacuation plan template.
After the baby was born (Hi, Rory!), I returned home and decided I better do some disaster planning of my own. Enter the ugly red backpack. Ohhh, that backpack. I think you know which one I mean. I put an emergency kit (in an ugly red backpack) on my Amazon wish list. And waited. Nobody bought it for me.
Three years later I was still waiting. I asked my husband why. He said he didn't think I really wanted it. I asked my mom why. She said she didn't think it was a very fun gift. And she was right - it's not. But it got me thinking. Was this a clue to why people don't prep?
At about the same time, I went through some emergency planning online training from FEMA and the CERT course (Community Emergency Response Team) through my local fire district. Shortly thereafter, I developed a preparedness workshop for foster parents - I was a foster parent at the time. I taught this workshop several times and learned a lot from the students.
The first exercise in each workshop was exploring why people don't prepare for emergencies and disasters. The answers were very consistent. 
Blue Sky Scout's preparedness boxes are designed to address these five reasons people don't engage in preparedness:
Time - Few of us have the time to research, plan, buy, and organize our kits and plans all at one time. With The Preparedness Box, you can forgo the research because we do that for you. I'll lead you through planning and organization one month at a time, which removes the time you would need to do it all at once. 
Cash flow - Many people can't or don't want to spend hundreds of dollars on preparedness in one pay period. When you subscribe to the boxes, you can spread your monetary investment over time. 
It's overwhelming - Have you ever Googled preparedness and ended up in a maze of endless checklists? Me too. I felt like I was really missing the boat because I wasn't ready to grind my own wheat. Relax. Something is better than nothing. The subscription boxes deliver a module each month to keep you engaged but not overwhelmed, building your kit one month at a time. And the best part is that you won't have to Google preparedness ever again. The beauty of these subscription boxes is that you hardly have to think about it. They just show up on your doorstep once a month. 
Lack of urgency - We hear about potential disasters; maybe we've even experienced them. But we always say, "well, it probably won't happen this week. I've got time." I designed the boxes to cut through that resistance by creating the boxes with a low barrier to entry - just one module at $39.99 - and it will automatically renew for you every month so you don't have to make that decision again and again. (Cancelling anytime is easy, though. See FAQs.)
It's not rewarding - This one goes back to the ugly red backpack. My mom was right. It's not fun to buy something that's not attractive, especially if you're just going to stick it in your closet and forget about it. I designed this subscription box to be visually appealing and fun. Each box includes at least one thing that's fun or cute or pretty, and is also functional as a preparedness item.
So that's our origin story. Blue Sky Scout came about from a wildfire and an ugly red backpack and some foster parents who were willing to engage in a workshop exercise.
I'm excited to welcome you to our movement to get women and families prepared for emergencies, and feeling confident and ready. You might be adulting on the fly, but Blue Sky Scout is here to help you with that.
When I'm not thinking about preparedness, I am busy reading, learning to paint, parenting a teenage daughter and a school-age son, and being a wife, a church member, and a marketing professional for a large library system. I live in Bothell, Washington, a suburb of Seattle. I am a fourth generation Pacific Northwest girl and proud of it. Even if we're due for a giant earthquake.
Wishing you blue skies,
Jenny